Getting the rear fender repaired
A three year journey

Click on any bordered picture for a larger version

Here it is after I pulled it out of the junkyard in 2004. My parents drove the car looking like this since they bought it used in the 70s.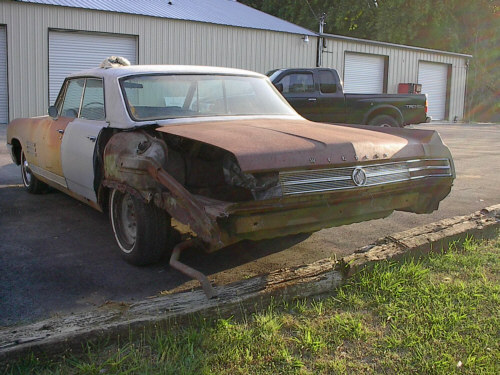 This is it with the refinished back door in place and with the outer fender cut off.

This is the car with the inner fender cut off.

Sandblasted car parts rear inner fender welded in.

Parts car outer fender welded in.

Fender sanded and filled

Fender finished in primer with guide coat on

Straighter than it has been in 30 years.
The end of the three year rear fender journey!